GET YOUR MEDIA PLAYERS HERE: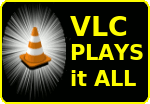 Songs of

Why use RealAudio®
(Instead of MP3?)

MP3.COM is dead!
Long Live MP3.COM.AU!

The reason I use RealAudio® instead of MP3 at this site comes down to one word: "SIZE."
Tripod has website restrictions that I can't ignore. In order keep this site free, I've had to sacrifice audio quality. MP3 files are too large to fit in my alloted 20 MB. I am also only allowed 1.0 GB of file downloads through my site. Allowing MP3s on this site would overwhelm the free system in no time flat.
If you want MP3s, you can check out my web page at MP3.COM.AU or contact me through the feedback button below so you can purchase one or more CDs*.
So, join the phun! Enjoy the music! Check out the rest of the WebSite. Use the buttons at the bottom of the page to tell your friends or to send me email.
Beads, Flowers, Freedom, Happiness!
~J.D. redkirk McLeod
---
* The price of a CD is based on the cost of a blank CD-R and S&H.
The number of CDs varies due to Format** and number of songs you choose.
** Format can be in MP3, RealAudio® or Audio CD. MP3s require a computer with CD-ROM drive or MP3 player. Audio CDs use standard CD players and take up more CD space.

Like what you see/hear? Click "Pass It On" & Tell a Friend

---

Problems? Comments?
Extra cash just lying about?
Send Feedback to REDKIRK
This Web Page and all material contained therein Copyright © 2002, 2009 redkirk.
All rights reserved.
Last Update 04 OCT 2K9




Return to Top of Page
Last Update 21 NOV 2009