GET YOUR MEDIA PLAYERS HERE: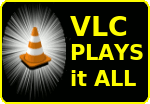 Songs of
Roach, Rattle & Roll!

Awarded "MOST UNUSUAL ACT" at the 7th Annual Enlisted Mens Wives Club Talent Show, March 1983, Governors Island Coast Guard Base, New York City, New York.
"Roach, Rattle & Roll" has entertained MILLIONS*, and is now being distributed free of charge** for personal (non-commercial) use to whoever wants to hear it. I only ask that if you like the song and want to pass it around --be ABSOLUTELY CERTAIN that you give me credit for writing and recording it."
"Roach, Rattle & Roll" is available as RealAudio® or MP3. Pick your flavor!

Roach, Rattle & Roll (RealAudio®)
Roach, Rattle & Roll (MPEG) Through MP3.COM.AU
So, join the phun! Enjoy the music! Check out the rest of the WebSite. Use the buttons at the bottom of the page to tell your friends or to send me email. If you have better material for the "Jokes" section I'm interested.
Beads, Flowers, Freedom, Happiness!
~J.D. redkirk McLeod

* of cockroaches...
** ISP and Phone Charges are YOUR problem...

Like what you see/hear? Click "Pass It On" & Tell a Friend

---

Problems? Comments?
Extra cash just lying about?
Send Feedback to REDKIRK
This Web Page and all material contained therein Copyright © 2002, 2009 redkirk.
All rights reserved.
Last Update 04 OCT 2K9




Return to Top of Page
Last Update 21 NOV 2K9