GET YOUR MEDIA PLAYERS HERE: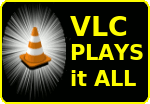 Original Music, General weirdness, and outright phun is encouraged. Experience The CockRoach Dance, Text Gems, and the Songs of REDKIRK.

Com'on in, take off your shoes, and visit for a spell.

Best resolutions for viewing this site are 800 x 600 and 1024 x 768 pixels.


Like what you see/hear? Click "Pass It On" & Tell a Friend

---

Problems? Comments?
Extra cash just lying about?
Send Feedback to REDKIRK
This Web Page and all material contained therein Copyright © 2002, 2009 redkirk.
All rights reserved.
Last Update 04 OCT 2K9




Return to Top of Page