GET YOUR MEDIA PLAYERS HERE: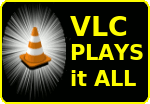 Welcome to 's Jukebox
"The only gift is a portion of thyself...
Therefore the poet brings his poems;
the sheepherd, his lamb;
the farmer, corn; the miner, a gem;
the sailor, coral and shells;
the painter, his picture."
~Ralph Waldo Emerson ...the songster, his heart...
~redkirk

Welcome to Redkirk's Jukebox. You *must* have a RealAudio® COMPATABLE player to hear these songs.
If you have RealAudio® installed, great!
CLICK HERE to get on with the music!
If you *don't* have a RealAudio® Player...
Don't worry! Don't panic! You can download a free copy of the latest Real Player®, from REAL.COM.
FREE and Open Source Media Players are here:
If you're a fan of WinAmp, you're in luck!
The TARA/RealAudio® Plug-In for WinAmp allows WinAmp to play RealAudio ® files. What's the catch? You *STILL* have to have a RealAudio® player installed so the plug-in can use the RealPlayer ® drivers.
For those "purists" who cry, "I Want My MP3's!" CLICK HERE to read my reasons for using RealAudio® files instead of MP3's.
Return to Top of Page

Like what you see/hear? Click "Pass It On" & Tell a Friend

---

Problems? Comments?
Extra cash just lying about?
Send Feedback to REDKIRK
This Web Page and all material contained therein Copyright © 2002, 2009 redkirk.
All rights reserved.
Last Update 20 NOV 2K9




Return to Top of Page
The following Companies own the following copyrights: RealPlayer is © 2009 RealNetworks. VLC is Copyright © 1996-2009 VideoLAN. Winamp is Copyright © 1999 - 2009 Nullsoft. All other copyrights belong to their respective Companies and Owners.